Explore Membership
A Vacation Ownership Program
Path Vacations is a flexible vacation ownership program that gives our members endless vacation options in thousands of premier resorts worldwide. Our easy-to-use, point-based system is designed to help you vacation the way you want.
Membership
As a member of Path Vacations, you receive annual allotments of Premium Club Vacation Points, which work just like currency. Simply use your Points to book vacations in any of the three premier Steele Hill Home Resorts or in our network of thousands of vacation destinations worldwide.
Exceptional Accommodations
With 3 of the finest Home Resorts in New England offering spacious condo or suite-style accommodations and top tier amenities as well as a network of thousands of premier destinations worldwide, you will never run out of vacation options.
Flexibility
Vacations should reduce stress not create it. As a member of Path Vacations, you can take vacations that fit your lifestyle. Whether it's 2 nights or 2 weeks, use your Premium Points to vacation your way without dealing with complicated seasons, split weeks, or confusing rules. We make it easy.
Why Choose Us?

Why Path Vacations
We bring vacation ownership to a higher level of service, hospitality, and flexibility, bar none.
Vacation Points
Even if you have a busy year, there is no need to worry - points roll over to the next year. No strings attached.

FAQ
Have questions? Check our most-asked FAQ's section to find your answers.

Member Advocate Support
From helping you with your account and to walking you through exchanges; member advocates are your friends on the inside.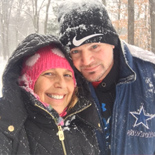 I have been coming to Steele Hill since I was 13 years old. In 1997 I purchased myself...It's wonderful to know my kids, now adults, enjoy this place as much as my husband and I, and that they will be able to enjoy it with their own families, continuing our family tradition.
Christine Murphy, MA
Stress Less. Vacation More.
As a member of Path Vacations, you will enjoy exceptional accommodations and hospitality as well as flexible booking options that fit your travel style. Relax, unwind, and reset year after year amidst the magnificent beauty of the Lakes Region and beyond. Become a member and start creating vacation memories that last a lifetime.